INTERESTED IN SOCIAL WORK? WANT TO GET A HEAD START ON YOUR GRADUATE DEGREE? DO YOU LIKE TO SAVE MONEY? KEEP READING…

Bryn Mawr College's Graduate School of Social Work and Social Research (GSSWSR) and The College of New Jersey have launched a partnership that will enable selected TCNJ students in a number of majors to apply for admission into the GSSWSR Master of Social Service degree program as early as their sophomore year.
Our students who are majoring in sociology are eligible for this program along with those who are majoring in psychology, public health, women's, gender, and sexuality studies, as well as those who serve as Bonner Scholars.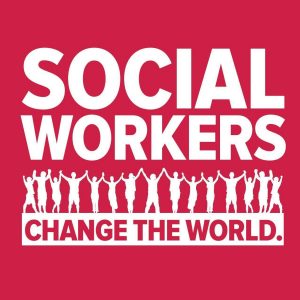 This is a great opportunity for our students for several reasons:
TCNJ students selected for this program will receive a 50% tuition scholarship.
There is the potential for course requirements to be waived based on undergraduate academic performance, up to three courses total.
The application fee is waived when applying.
Students will be paired with a GSSWSR faculty advisor, which is a great opportunity to receive additional mentoring.
The GRE is not required.
It should be noted that a maximum of 5 students each year can enroll in the program.
Have questions about this program? Contact the Department of Sociology and Anthropology for more information.